Click image to view larger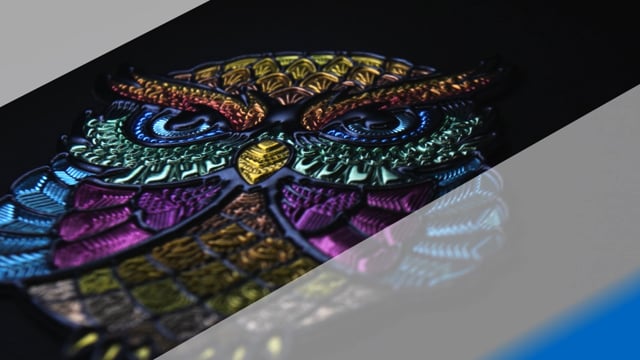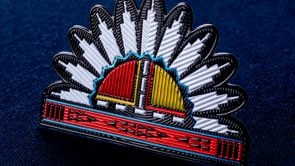 FlexStyle® by Stahls' Custom Emblems
Premium 3D Embellishment
Details
Overview
Offer your customers a unique, cutting-edge look and feel with these versatile premium embossed emblems. They're great for everything from promotional and recognition hard goods to corporate wear and sports jerseys.
User Guide
FlexStyle® by Stahls' Custom Emblems
Application Instructions
Hotronix® 360 IQ™ Hat Press
Instructions:
Pre-heat bottom platen for 60 seconds and fabric for 15-20 seconds.
Instructions:
For first application, pre-heat the lower platen for 60 seconds. Load cap and pre-heat 20 seconds. Cover with Flex Pad and press.
If substituting the 1/8" Foam Pad for the FlexStyle® Silicone Pad, please add 5-10 seconds dwell time.
Washability/Care Instructions
FlexStyle Emblems will withstand at least 25 domestic washing cycles. Machine wash cold.
Material/Fabric Compatibility
Recommended for application to 100% Cotton, 100% Pre-Shrunk Cotton, 100% Polyester, Cotton/Polyester Blends.
For best results, Stahls' recommends applying with a heated lower platen.

Pressure Sensitive (Sticker) Application Instructions
Make sure the application area is thoroughly cleaned. Rubbing alcohol can be used.
Remove paper backing and press firmly on the desired location.
For best results, please allow at least 24 hours cure time.
Additional Information for Hard Goods
For use on smooth, hard surfaces. Not recommended for surfaces that may contain an oil finish such as silicone or any type of outdoor goods.

Videos
Create Custom Holographic Patches and Emblems
2023-10-30T16:30:00Z
Get creative with NEW Holographic Flexstyle emblems from STAHLS! Now available as an option on Flexstyle® Custom Emblems. Featuring a high-quality lenticular effect, you're able to print two logos or designs in one patch! Combine sponsor logos, change colors or add dual messaging all in one holographic patch you can easily heat apply to apparel. Available in pressure sensitive or heat applied options, these new holographic patches can become a new tool in your apparel decorating arsenal for unique decorations that help you or your customers stand out! In this video join Josh Ellsworth as we introduce the new holographic options and show some creative uses for this lenticular effect. We'll also show how simple and easy the ordering process is, along with how to apply these dimensional decorations to a variety of items with a heat press. In addition to this holographic option, Flexstyle is also available as: - Textured: Detailed color and textures - Domed: Shiny finish with 3D bubble effect - Flat: Shiny 3D finish with a "flatter" appearance - Beveled: Beveled edges for a sharp, refined look Learn More: https://www.stahls.com/heat-press-logos-emblems-flexstyle --------------------------------------------- Connect with us online: Facebook: https://www.facebook.com/stahlsheatprinting Instagram: Stahlsheatprinting https://www.instagram.com/stahlsheatprinting Pinterest: https://www.pinterest.com/stahlsheatprint/ Twitter: @StahlsIDDirect https://twitter.com/StahlsIDDirect TikTok: https://www.tiktok.com/@stahlsheatprint For more heat printing tips and tricks, connect with Stahls' Blog at https://blog.stahls.com/ #holographic #lenticular #heatpress
Easily Create a Custom Hats Design with Emblem Patches and One Touch Caps
2020-06-26T12:38:20Z
When it comes to applying a custom design to hats like the One Touch Cap it's safe to say that it can be challenging, but rewarding when done properly. In this video Josh Ellsworth is going to walk you through how combining the Hotronix® 360 IQ Hat Heat Press and FlexStyle® custom emblems can make decorating hats like this one fast and easy for anyone! To pre-order your very own 360 Hat Heat Press simply visit us at https://bit.ly/3hYjq5t You can also order custom FlexStyle by STAHLS' emblems online by visiting https://bit.ly/2Yq31Pu Connect with us online: Facebook: https://www.facebook.com/stahlsheatprinting Twitter: @StahlsIDDirect https://twitter.com/StahlsIDDirect Instagram: Stahlsheatprinting https://www.instagram.com/stahlsheatprinting For more heat printing tips and tricks, connect with Stahls' Blog at https://blog.stahls.com/ -~-~~-~~~-~~-~- Liked this video? Then please watch: "5 Cool Ways to Use Heat Transfer Foil & Adhesive" https://www.youtube.com/watch?v=8p1Ze7wQ5dY -~-~~-~~~-~~-~-